Academics
July 30, 2021
2023-01-24 2:06
Academics
Extraordinary Learning.
Exceptional Possibilities.
Advanced International Academic Experience for talented and intellectually curious minds
WHAT YOU WILL TAKE AWAY FROM THE EXPERIENCE
Academics
Our approach is to encourage and foster enthusiasm for learning by teaching cutting-edge topics taught by instructors experts in their fields and having like-minded and talented students prompt and challenge each other.
Students will be able to choose and learn from advanced intensive single-subject courses to full exploratory programs while building essential skills for the future such as critical thinking and leadership.
In addition, students have the opportunity to learn online, in-person in the US, or in their home country.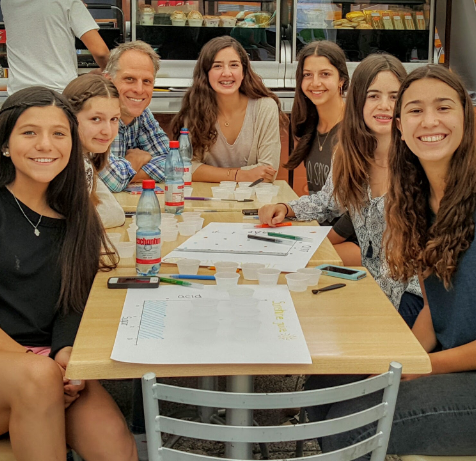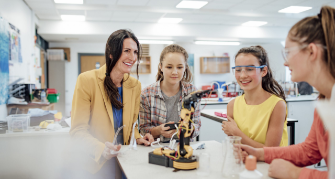 UNIVERSITY CAMPUS IN THE US
Advanced Pre-College
International Institutes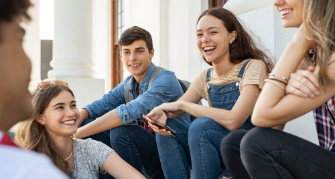 IN YOUR HOME COUNTRY*
Available in Brazil, Chile, and Peru.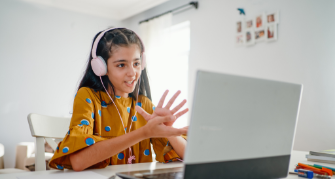 FROM ANYWHERE
After-School Online Program
Academic Courses
We provide classes covering three main subject areas: (1) Humanities & Social Sciences, (2) Bioscience & Medicine, and (3) STEM. Under each of these three subject areas, we offer three class categories so there is something of interest for all students!
Many of the challenges we have faced up to today and will face in the future require innovative approaches to overcome them. An interdisciplinary approach helps tackle the most complex needs, and a portion of our courses address this demand by being cross-disciplinary. For past course examples, "Artificial Intelligence in the Medical Industry" bridges STEM concepts with Bioscience & Medicine while "Global Healthcare Systems and Pressing Public Health Issues" applies concepts from Humanities & Social Sciences to Bioscience & Medicine. As a result of the above, students may in some cases expect the same courses to be offered in different tracks. Ultimately, our courses help prepare students for future employment and leadership positions. 
HUMANITIES & social sciences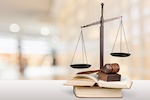 Mastering law and government opens doors to a range of fields from global security to intelligence analysis, criminal justice to labor relations, and even public policy to public affairs. In order to make meaningful change in society, our students need to understand the systems that power them. Our "Law & Government" courses teach students about current challenges related to law and government and encourage students to debate and solve problems on a mass scale.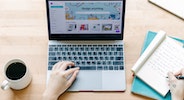 Creativity motivates students to learn, leads to higher-order cognitive skills like problem-solving and critical thinking, and prepares them for future careers. Writing and art are at the cornerstone of creativity. Our "Writing & Art" classes cover a range of topics that develop students' confidence, sense of perception, and collaboration skills and teach them about art, music, or theatre in modern-day society. Each instructor will inspire students with their expertise in writing and art.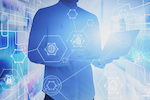 Globalization has become the new normal, and it has provided new opportunities for economies and individuals. Taking "Business & Communications" courses prepares students to unlock the entrepreneur in them by providing fundamental knowledge to be successful in business. Classes could cover a range of topics, such as leadership skills, communication, economics, finance-centered math, creative and design thinking, and business strategies. 
Bioscience & Medicine
The medical field is as multifaceted as the human body. Jobs in this field can be rewarding regardless of which medical care path one chooses. While medical doctors are the most visible medical personnel, there are numerous other medical careers one can pursue, such nursing, dentistry, psychology, pharmacy, research, veterinary, and even nutrition therapy. It is a much broader field with endless ways to help patients.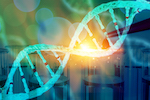 Medicine is one of the fastest-growing fields, with hundreds of billions of dollars invested in medical research annually. "Internal Medicine" courses take common and complex conditions and apply that knowledge to better understand and improve the body. Instructors can cover anything from the fundamentals like genes and proteins to cancer immunotherapy or even neurobiology of drugs.  After taking an "Internal Medicine" class, students will have a better understanding of the type of courses they might encounter in the medical field.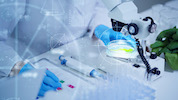 The promotion of health, prevention of diseases, and empowerment of individuals to manage their illnesses and disabilities are crucial means of positively impacting large groups of people globally. Our "Medical Care & Pressing Health Issues" courses prepare students to think beyond individual patient's needs and help as many people as possible. Classes can cover topics related to public health, law and ethics within medicine, pandemic prevention, health impacts of political and societal problems, and health research.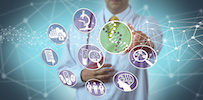 Technologies in biosciences arise from serendipity (a fortunate chance), inspired thought, and incremental advances, and they are usually tightly coupled with progress in engineering. Bioscience innovations are meant to benefit patients, help medical providers, and advance medical care. Students will apply the fundamentals of bioscience to understand technologies and bioscience software in medicine. Some courses will even challenge students to innovate, motivated by ideas developed from their own backgrounds.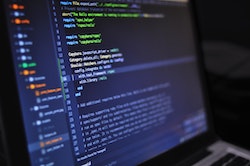 Computer science and math help a person understand the world and solve problems. These transferable skills can be applied to numerous fields, with exciting career opportunities. "Computer Science & Math Applications" classes take traditionally university-level courses and adapt them for middle and high school students. Course topics could include game theory and design, data science, and high-level math for 21st-century problems.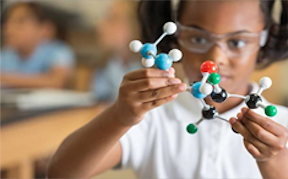 Engineering provides solutions to a wide range of industries like medicine, space, entertainment, transportation, environment, communications, etc. Our classes under the category "Engineering's Application and Impact in Today's World" provide our students an introduction to the field of engineering. Depending on the instructor's expertise, courses will either focus on a specific field of engineering or a variety of engineering fields. Each class under this category will include design projects and other interactive activities so students can experience being an engineer.  

Physical sciences are the study of inanimate natural objects and includes fields like chemistry, geology, physics, and astronomy. Its foundations lie upon fundamental theories and concepts, each of which describes particular aspects of nature. While helping students develop intellect for STEM fields, our "Physical Sciences" courses sharpen their skills in exploration and experimentation. These courses help students understand the world either at the small scale (e.g., individual chemicals) or beyond (e.g., Earth and solar system).  
TESTIMONIALS
What our students
have to say
I thought the class would teach us how encryption is used to encode data with technology, but it was way more interesting than what I expected! It was better than my expectations because we could get to know how to break keys, and analyze each type of encryption, know why one method was better than the other and see weaknesses in different encryption methods.
ANA LUCIA HURTADO, PERU
COURSE: CRYPTOGRAPHY
SHARING SECRET MESSAGES
Over the past two years, more than 200 students have participated in Eduexplora at Yale. Here is what students are saying about the experience! "The exposure of academics at Yale has been able to shape my passions and academic path. Mechanical engineering and artificial intelligence are courses that you would never see in other places.
Luis E. Otero
Colombia
Being here at Yale is an amazing experience. I met people from different countries! This is a great opportunity to make new friends and friendships that I hope will last forever.
Diego Pérez
Mexico
Eduexplora at Yale me dio la oportunidad de poder vivir la experiencia como un estudiante universitario, con todas las responsabilidades que conlleva estar en una de las mejores universidades del mundo. Definitivamente recomendaría este programa porque es una experiencia única e irrepetible y espero que mas personas de mi país tengan la dicha de poder participar.
Jaime
Nicaragua
My experience at Yale University was awesome! I learned many things in the STEM courses, from topics such as digital and analog sensors and discrete mathematics. Taking these courses was worth a try. Aside from the academic part, I also made many friends from Mexico, Colombia, China, and South Korea. The trips to Boston and New York City were fabulous. I, along with other students, went to visit both Harvard University and MIT (Massachusetts Institute of Technology). We also got to visit Manhattan in New York. Eduexplora at Yale is a unique experience, where high school students get to know college life. The new friends I met were an emotional moment. I recommend this program to all middle and high school students
Arnav Sahoo
Peru
My favorite class in the STEM program was artificial intelligence. This class has given me an introduction to robotics, predictions for technology, and the preparation I was searching for to study Mechatronics.
Ariana Cavero
Peru
Mi experiencia en Eduexplora at Yale fue inolvidable, desde las clases, los paseos, el staff, hasta la cantidad de amigos que hice. Esta experiencia no solo me dio la oportunidad de aprender muchas cosas interesantes sobre temas de los cuales encontraba divertidos, sino también me ayudo a desarrollar mis habilidades para socializar y hacer amigos. No solo la pasas bien dentro de las clases, sino también en las actividades en la tarde que este programa ofrece, y varían entre jugar deportes nuevos hasta visitar museos y galería de arte. La experiencia de Eduexplora at Yale te prepara de distintas maneras para tu futuro, es algo que definitivamente recomiendo ya que nunca olvidare este momento
Lucia Nicolini
Peru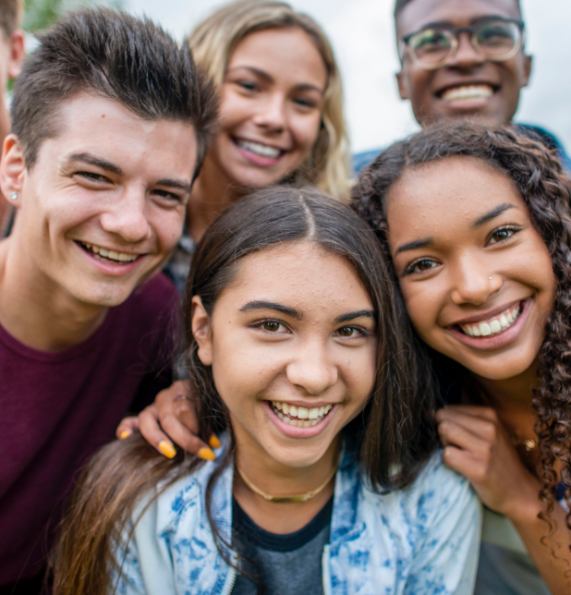 Find out how you can get started!